Mousse PolyUrethane is a common component of mattresses. Even the most advanced mattresses use this material to create a comfortable roof for people to lay and create elasticity.

Most people use mattresses that contain Polyurethane, but few people know much about it. Here is a look at this popular mousse and its uses. Hopefully understanding your mattress composition will help you choose the most suitable for your bed.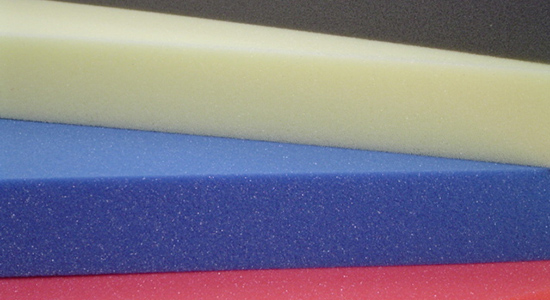 The quality of the mattress is determined by three factors: durability, comfort and elasticity. A mattress with quality Polyurethane mousse can meet all three characteristics. Mousse also has the advantage that it does not cause noise, no dust and is difficult to break or stick. Polyurethane mousse does not irritate most allergies and does not smell, while reducing the possibility of moss or mold thanks to the bubble structure.

Mousse Polyurethane was born in the 1950s when it was used as an inner covering for spring mattresses. This type of mousse is also used as the main gut of mousse mattresses. It allows to achieve a variety of hardness, allowing buyers to choose the type of mattress that suits their needs, and also have the type of mousse that can be achieved. Fire resistance due to fire resistance from cigarette butts, reducing the possibility of fire due to smoking in bed.

One of the biggest advantages of polyurethane mousse is its ability to resist deformation due to human impact. The deformity caused by the lay people, in other words, the fact that the mattress has decreased in height due to loss of elasticity, is one of the most common reasons for consumers to change mattresses. Increasing the stiffness of the mousse in the necessary locations can help the mattress stay in good condition much longer. Choose the right mousse means to choose the right hardness of the mousse. The hardness of polyurethane mousse used in a mattress has a great effect on reducing the height due to the loss of elasticity of the mattress. High hardness mousse will be more durable, better and have higher elasticity, but will also be more expensive.
Hầu như mọi tấm nệm trên thị trường đều dùng mousse polyurethane. Nhưng không phải mọi loại mousse polyurethane đều giống nhau. Một số loại có độ đàn hồi tốt hơn, kháng nén tốt hơn sẽ cho ta cảm giác dễ chịu hơn.Để có lựa chọn đúng đắn,cách tốt nhất là nên tìm hiểu khi mua một tấm nệm. Kết quả cuối cùng sẽ là một chiếc giường khiến bạn cảm thấy dễ chịu kể từ lúc mua cho đến nhiều năm sau đó. Nếu bạn chưa bao giờ xem xét các đặc tính của các loại mousse polyurethane khác nhau, giờ chính là lúc để làm việc đó, vì nó sẽ có ảnh hưởng nhiều đến giấc ngủ của bạn.